Recently SignBird has had the opportunity to speak with several out-of-home sales reps on what their daily routines look like. Most are chasing payment issues, some are creating spec art to show clients, but ALL are attempting to sell advertising space. It's a no-brainer, that's what OOH Sales Reps are supposed to be doing, right? making sales…
But is it that simple? I bet you can hear your sales manager's voice echoing in your head, "Why are we not going to make our number this month?…", or "Why can't we sell Panel #1600, it's the best digital board in our market…"
SignBird is here to tell you what you already know, OOH sales is a grind, and not for the weak of heart. Especially those of us who have actually participated, not just "talked" about sales.
SignBird exists to help the OOH Sales Rep create an armament of tools that are designed to SELL billboard ad space. Let's call the tools the "Trifecta of OOH Sales."
Photography/Videography
SignBird travels to your market, turns our cameras on, and we get to work! We highlight your billboard's strengths by mounting a camera to a vehicle and putting an aerial drone in the sky.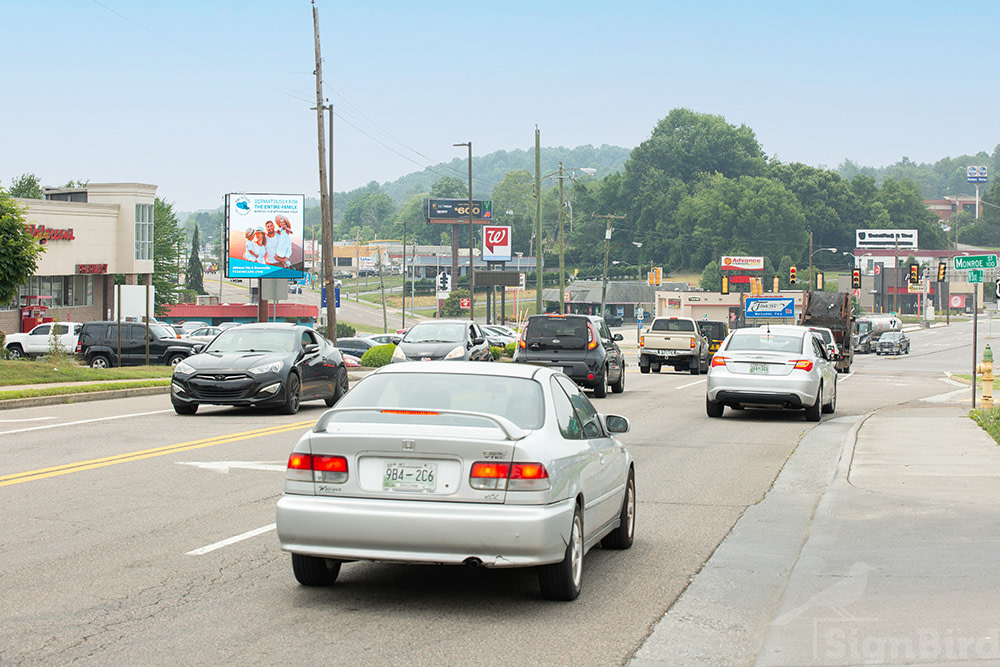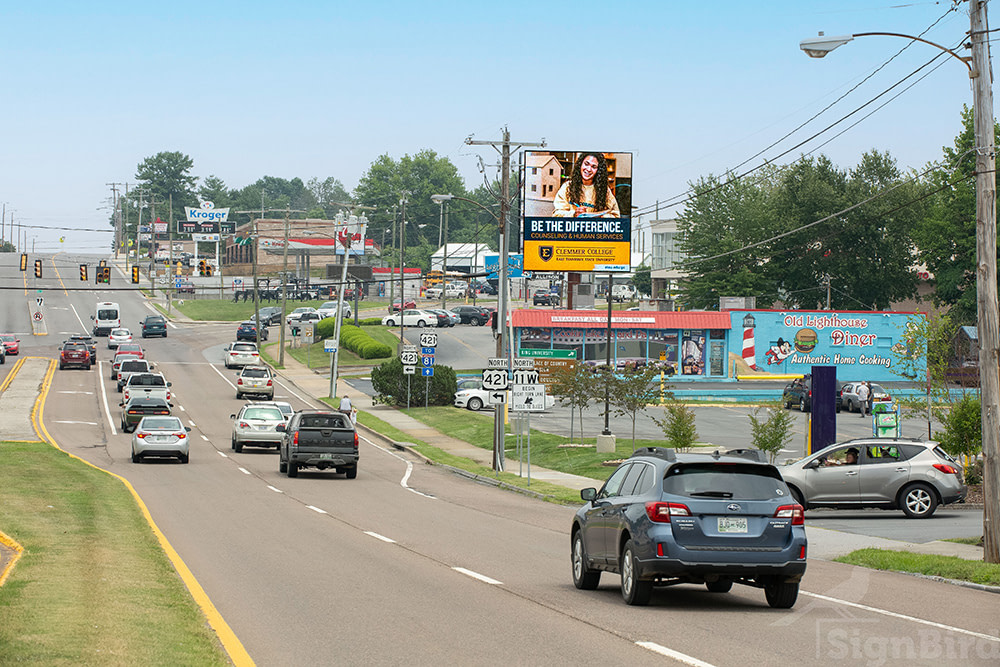 Ride Sheet Design
Have your ride sheets lost their luster? Presentation is everything. The Ride Sheets we design for your billboard company are custom branded, and include billboard details, photos, and a location map. No more bland white space ride sheets that look like napkins…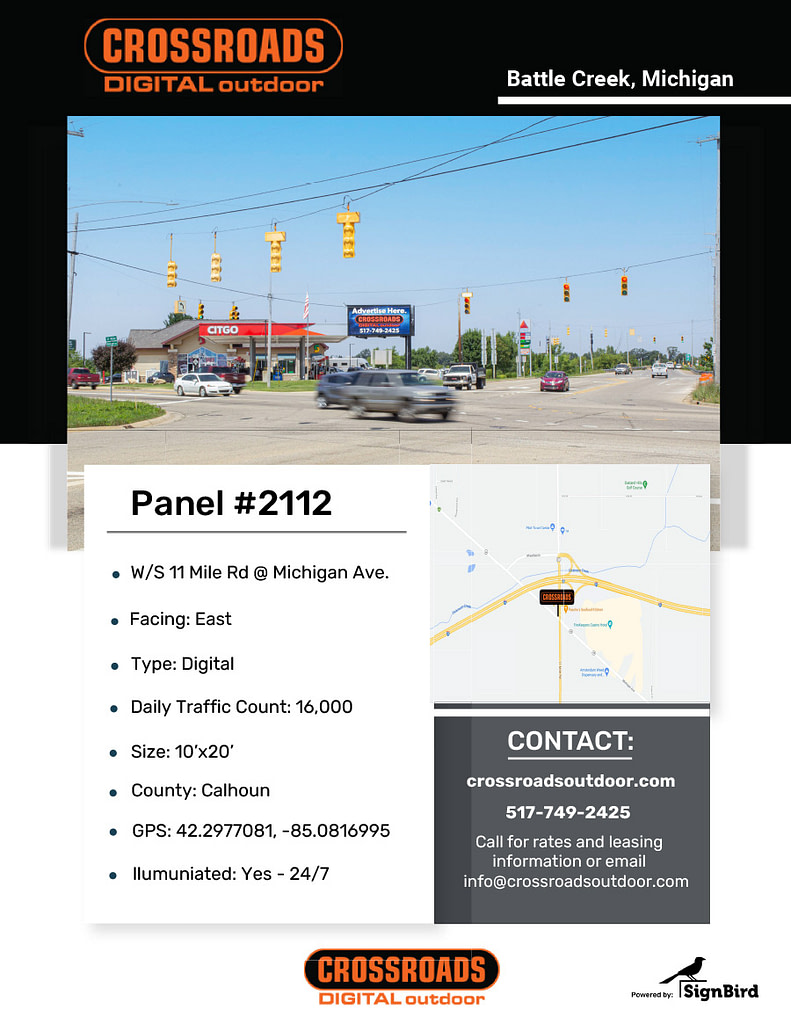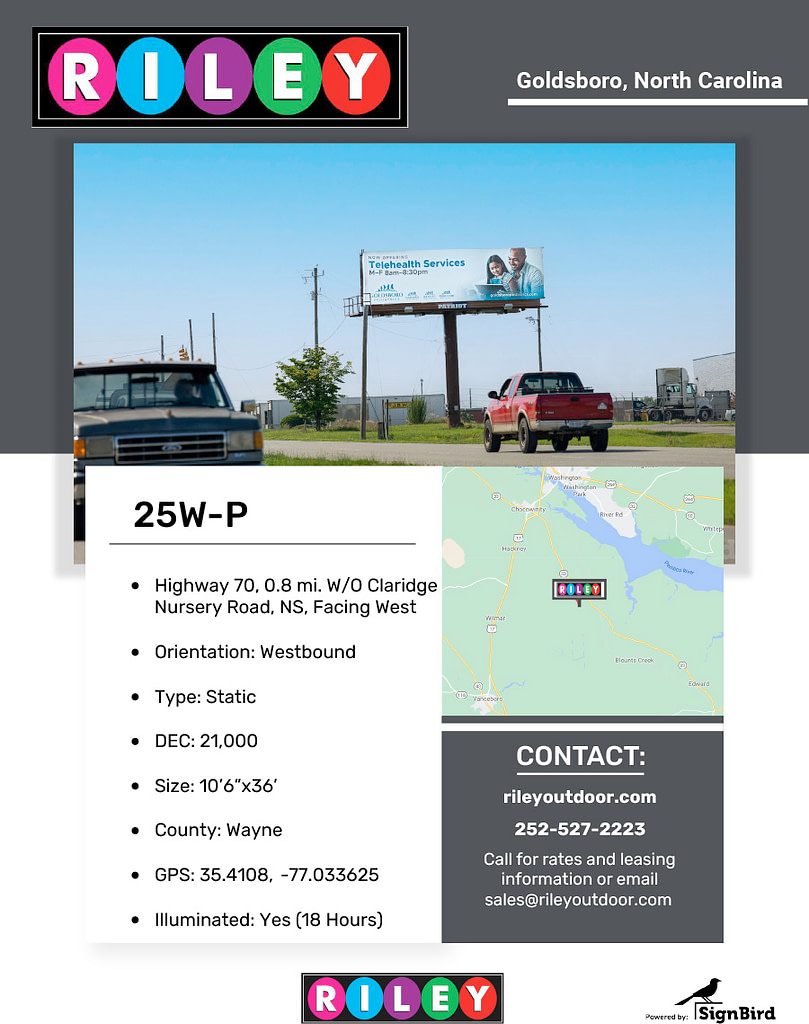 Web Design
You have the marketing pieces with great-looking photos, videos, and ride sheets, now where do you put them? Your website!! Your website should be designed to inform, educate, and convert leads into happy advertisers. This is the final piece in the effective armament of OOH tools.
If you're needing to add the "Trifecta of OOH Sales" to your billboard company, give us a call directly at 256-509-9730, or go to our website at https://signbird.io/